2022 Wilderness Within Reach From John Davis:
In early September, IAA members, in association with the Idaho Aviation Foundation, completed our 34th Wilderness Within Reach Event. If you don't know about this program, you need to.
Started by by IAA VP of Communications Joe Corlett oh so long ago, the program transports disabled children and veterans (on alternating years) to Wilderness venues for a two-day, no-cost wilderness experience. Like so many things, COVID put the kibosh on the program the last two years. In early September 2022, we were able to relaunch the program with a trip for 19 disabled veterans and their companions to the Flying B Ranch on the lower Middle Fork. Participants enjoyed two days of horseback riding, fishing, hiking and just plain old sitting around looking at the hills at a wonderful backcountry ranch.
This year, our participants were flown from Jackson's Jet Center at KBOI to the Flying B in two Kodiak aircraft, one donated by McCall Aviation and a second by a private corporation. A Cessna 206 from Boundary Aviation piloted by Andrew George and a C-182 piloted by Cindy Fritz and yours truly rounded out the piston participation in the airlift.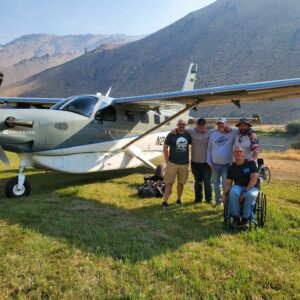 This was the first year where turbine equipment transported most of the participants, evidence of how things are changing in the Idaho backcountry fleet. Photo courtesy Aaron Hassemer who volunteered to fly a group of disabled veterans to the Flying B Ranch as part of the 2022 Wilderness Within Reach (WWR) program.
Our disabled veteran guests had a wonderful time. In fact, one commented that his time in the wilderness was the best he had felt in 10 years. Many thanks to all the supporters who made this event possible.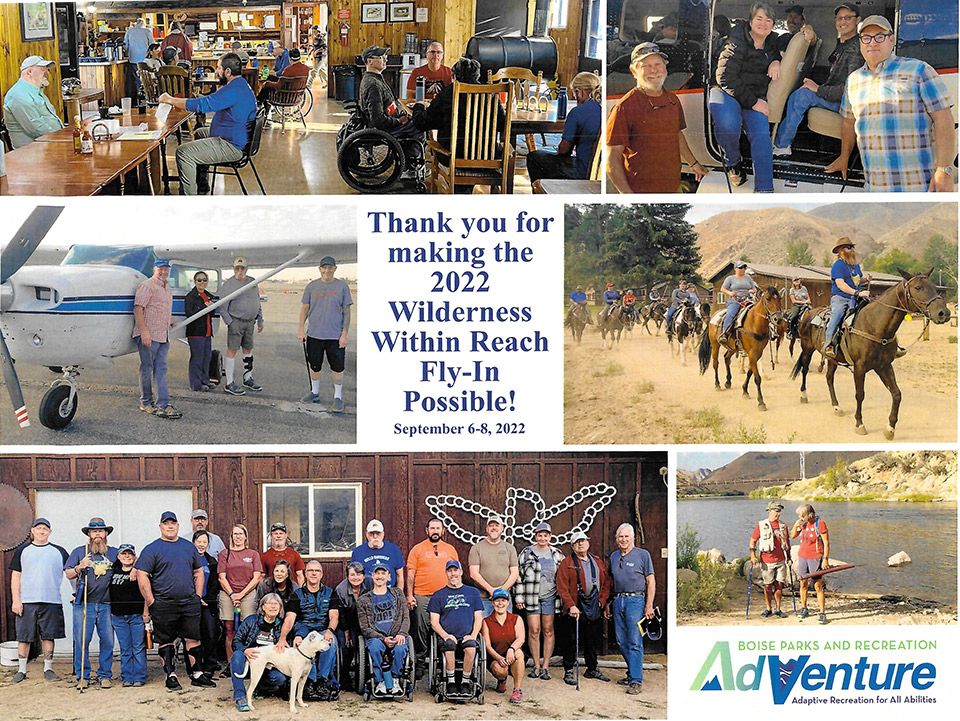 A huge debt of gratitude to the Idaho Aviation Foundation and its President Jim Davies for providing the financial resources necessary to make it possible these many years. When you see an aviation license plate on your or another's car, be reminded of the good works that program puts in place and Wilderness Within Reach is a great example. Next year we will be hosting disabled children
Every summer for decades now, WWR has brought disabled children, adults, and veterans out to various ranches in Idaho, so that they can enjoy the outdoors in a setting they might otherwise never get the opportunity to visit. The Idaho Aviation Foundation organizes and funds this worthy program! It is a separate organization from the Idaho Aviation Association. You can find out more about the Idaho Aviation Foundation at: www.IdahoAviationFoundation.org.