Idaho Aviation Association/Idaho Aviation Foundation Scholarship
1 for $3,000.00 currently available
Announcing Our 2022 Winners
2022 Winner: Lauren McCullough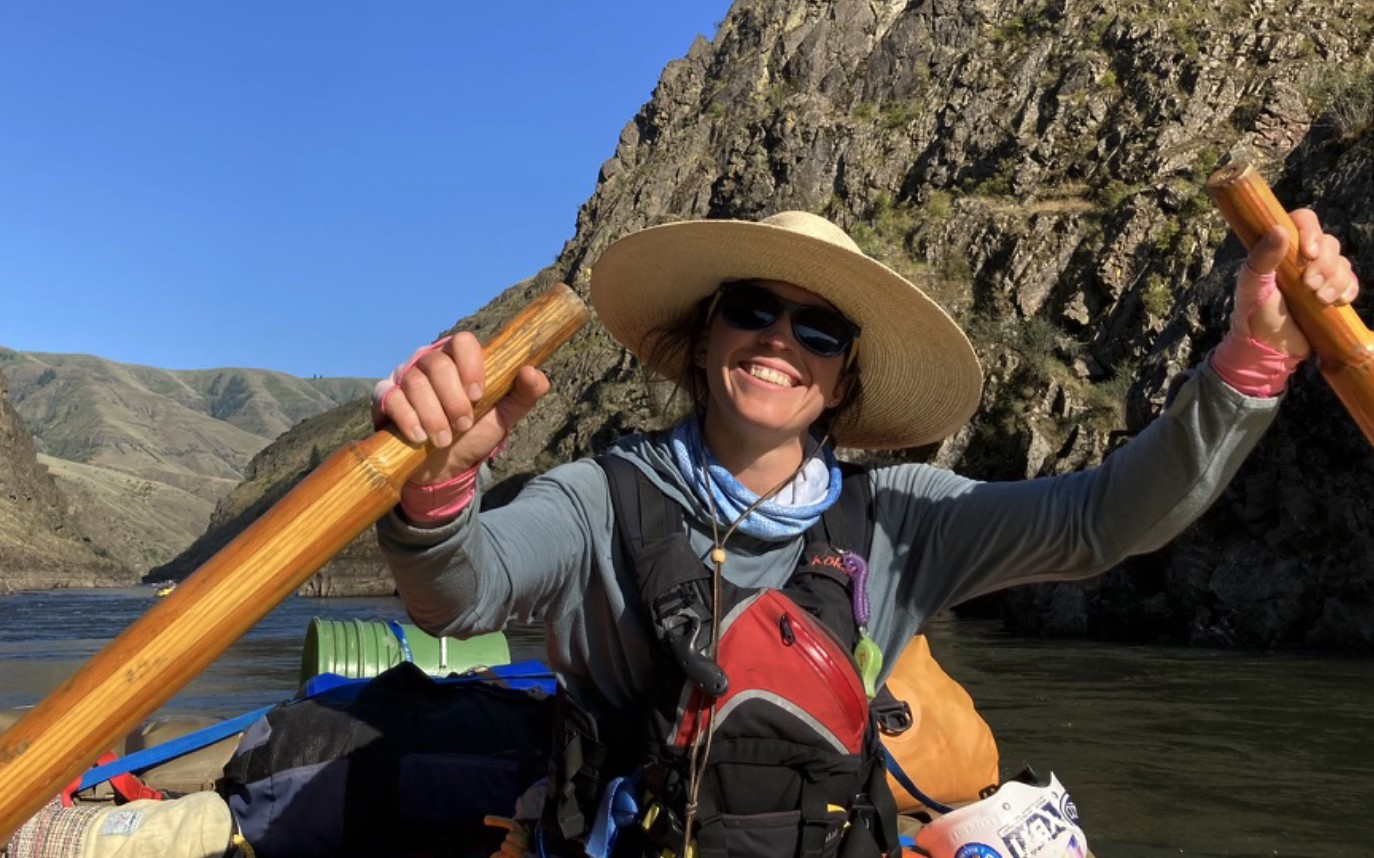 Lauren grew up in Iowa and is now excited to call Idaho home. She received a B.A. in History and a Master's in Education from the University of Iowa. Backcountry guiding and teaching took Lauren from coast to coast. She worked as an Environmental Education teacher for the University of Rhode Island, as the Education Coordinator for a non-profit in Nevada, and as a river guide in Arizona, Colorado, and California.
Guiding also brought Lauren to Idaho. One trip into the Frank Church and she decided that Idaho was a great place to live and work. She has had the privilege to work on the Salmon and Snake Rivers and explore some of Idaho's incredible wild spaces. Getting into the wilderness is also what motivated Lauren to pursue flight training. Lauren is working on her private pilot's certification in Lewiston where she lives full time and can't wait to be the pilot of the backcountry planes instead of the passenger.

2022 Winner: Tanner Pfeil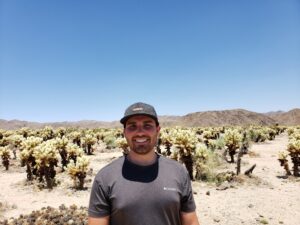 "Hello! Tanner Pfeil here, I am a 28 year old Boise State graduate and recently decided it was time for a change in careers. I started flight school last year and earned my Private Pilot License in my time before or after my full time work day. I love to be outside, skiing, hiking, camping, and now FLYING! I am so very grateful for this opportunity the IAA has given me, and cannot wait to put this scholarship towards my next rating. One step closer!"
Thank you so much, Tanner
2010 Winner: Jordan Damron
Richard Jordan Lee Damron was born 1/24/91 in Tacoma, Washington to the parents of Kenneth and Joan Damron. During his pre-school years he was considered quiet and very well-liked by all. Jordan was always an excellent student throughout his academic career, and as a second grader was recognized for his leadership and voted President of his class. He was always considered polite, quiet and dependable and led by example.

The family moved to Orofino Idaho in March of 2002 when Jordan was in the 6th grade. While in Orofino he continued his academic excellence up until his graduation in 2009. In high school he was a member of both track and soccer, and he was also recognized as a National Honor Student. After graduation he was awarded a full scholarship from ROTC Army to attend the University of Idaho. As a ROTC student he completed his four years with a Bachelor of Arts degree in General Studies with his GPA averaging 3.4.

As a senior at U of I he was chosen by the ROTC commander to be the Battalion Commander of his ROTC unit. Jordan will be starting his Army career in December, 2013 at Ft. Benning, Georgia. His chosen field will be Armor after which he will then attend Airborne and Air Assault. He wishes still to procure his private flying license while he is in the Army.
2014 Winner: Dylan Filkins
Dylan Christopher Filkins was born on December 19,1995 in Fontana, California to the parents of David and Susan Filkins, and shortly his family moved to Boise, Idaho, where they reside still. When Dylan was just a boy, he accompanied his mother to the Boise State University Science department where she worked in biology. There, he was introduced to science concepts which fueled his interest in becoming a scientist. Dylan also acquired a love for the outdoors while he participated in a local Boy Scout troop. During these years, Dylan earned a badge in Aerospace Studies, which sparked a passion for the subject. Pursuing this newfound interest, he enrolled in the Idaho Science and Aerospace Scholars program which consisted of a semester-long class and a week long camp at Boise State University, followed by a trip to San Jose, California to the NASA Ames Research Center. Dylan is an intern at T-O Engineers, a local civil engineering business, where he assists with plans for bridges, airports and roads. Dylan plans to go to Utah State University to study Aerospace Engineering and become an officer in the Air Force ROTC.
2016 Winner: Gavin Klein
Currently, I am a senior at Sandpoint High School, and I will be graduating on June 10, 2016. My family moved to Sandpoint eight years ago, and I love living in such an amazing environment where I can take advantage of everything the area has to offer. I am an avid skier and enjoy hiking fishing, boating, photography and flying. I have had to find a balance between academics and activities, and I clearly see my highest priority right now is striving for a career in aviation.
My grandpa, Lloyd, was a pilot in WWII, and then he became a bush pilot in Alaska because he loved flying so much. I must have inherited his passion for planes and flight! I am currently taking Career Pathways: Aerospace and Private Pilot Ground School, which are classes at Sandpoint High School that are part of an accredited aerospace program. By doing this, it allows me to get flight training and earn high school credits. In the fall of 2016 I will be attending college at North Idaho College and majoring in aerospace to earn an airframe certification. Then, I plan to continue my education and earn a power plant certification, as well as an Associate of Applied Science.
As a full-time student, it is very challenging to come up with the funds to pay for flight time and instruction. This scholarship is making it possible for me to accomplish my dream of becoming a pilot, and it will also give me extra insight and a better understanding of planes and flight in my college classes next year. I am very grateful, and when I am able, I plan to give back by helping other aviation students who find themselves in the same position as I am now.
2018 Winner: Ktrina Cresse
Ktrina has had the love of flight her whole life.  She's a 1995 graduate of Buhl High School and spent a semester abroad in Germany while attending BSU.  She earned her A&P Mechanic certificates from Embry-Riddle Aeronautical University in Daytona Beach in 2001.  Married 20 years, she & her husband have a beautiful daughter, who will be a Senior at Renaissance High School.  Ktrina also volunteers for the IAA & IAF. 
2018 Winner: Matthew Rose
My name is Matt Rose and I am extremely grateful to have received the IAA Scholarship. This scholarship will play a key role in starting off my career in aviation. I am honored to have been chosen to receive this scholarship.
I have been interested in aviation for years now and have soloed while working on my private pilot license. I am 20 years of age and attending Treasure Valley Community College as well as firefighting for PatRick Environmental and working for Valley Air during the summer. This scholarship is going to help me pursue aviation as a career.
After I complete my private pilot license I would like to get my instrument and commercial ratings. I plan on using this scholarship to fly as an aerial applicator and fly fire planes continuing my career to flying larger aircraft. Of course, this scholarship will also help me to accomplish my dream of visiting all of the backcountry airstrips of the northwest, and help fight to preserve them for future pilots. Flying is an expensive endeavor but the many rewards that it produces outweigh the cost.
2018 Winner: Jessica Millard
Jessica is a born-and-raised Idahoan from the Coeur d'Alene area. She has always enjoyed being outdoors and spending time with her family. For the past 6 years, she has had the opportunity to attend and graduate from the North Idaho STEM Charter Academy with one of the first STEM high school diplomas int he state of Idaho. Jessica has developed a passion for flight and space travel throughout high school as she worked with NASA on a CubeSat team as well as her school's rocketry team. She has also had the opportunity to work with drones while completing and internship at xCraft UAV in Coeur d'Alene where she had the opportunity to work with powerful flying machines that will have a positive impact on humanity's future. Jessica is currently enrolled in the Aerospace Engineering program at Embry-Riddle Aeronautical University in Prescott, Arizona, and will graduate with her Bachelor's in 2022. Afterwards, she looks forward to working for space exploration companies like Blue Origin and Rocket Lab, and maybe even starting one of her own in the future.
2019 Winner: Jordan Nieters
Hi, my name is Jordan Nieters, I'm 26 years old, and am originally from a little town called Foley, MN. My family moved to Bozeman, MT in 2008 to chase the snow. Our family has always been big into snowmobiling so that's what brought us to the mountains. Over the last 10 years I worked as a heavy equipment operator for a local construction company. I was able to work in the summer and enjoy my snowmobiles in the winter months. I never thought I would catch the aviation bug being no one in my family has been involved in the industry, but I got hooked after my first flight. After that, it was a matter of figuring out how I could pursue this dream of becoming a helicopter pilot, and it took me about two years to figure it all out.
I moved down to Idaho primarily to attend Silverhawk Aviation's Helicopter Pilot Program. I have always loved seeing helicopters come into land or fly by. Whatever the case may have been, I had to drop what I was doing and look up. After my intro flight I spent a handful of money out of pocket training at a local flight school in Bozeman. But after about two months, I needed a new plan as I was running out of money fast. I found Silverhawk and planned for the move for a little over a year where I am able to finance flight training and get it done in a timely manner. I have earned my Private Pilot License and I am currently prepping for my Instrument Check Ride, and then will be going on to my Commercial Training.
I am extremely grateful for the scholarship as it will help fund some of the remainder of flight school. As most students know, financials are the most important aspect to consider when deciding to go to school full time, especially aviation. Thank you, Idaho Aviation Association, for this opportunity and help as I continue to chase the dream of becoming a Helicopter Pilot.
2019 Winner: Elizabeth Carter
I have always been fascinated by people who went out and got their pilot's licenses.  I have an older brother that started a private rating and a good family friend that had airplanes on his childhood bedroom wallpaper and went on to work for Alaska Airlines today.  For me, I think like many after that first discovery flight you get hooked, I was intrigued and I love to learn new things, I love to have some skillset to be working on.  I have the private and commercial ratings done and will use the IAA/IAF scholarship to assist in my instrument rating.  My favorite thing in life is being a mom to my son and showing him it is fun to get out and go do things-flying is a perfect example of that.  Thank you IAA for assisting me and others in flight training what a great organization to have here in Idaho.
Idaho Aviation Scholarships