1 for $3,000.00 currently available
Announcing our 2022 winners
2022 Winner: Alexa Sluder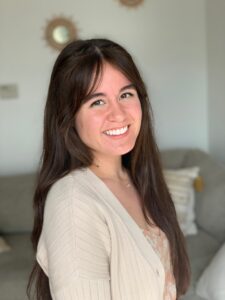 Alexa's passion for aviation began when she was a teenager. A family friend donated a discovery flight at an annual auction-style fundraising event, and her dad bid on it for her. It was her first time flying in a small plane and after seeing her exuberant reaction, her dad won those flights for her the following two years. Her senior year of high school, she got a part time job at a local FBO to be around the aviation community and learn all she could. She began her flight training in 2019 and is now a private pilot working toward her commercial license.
When Alexa isn't flying, she loves working in her garden, making meals for family and friends, snowboarding, and mountain biking. Alexa currently makes a living as a musician. Most weekends, she hits the road to perform in another city, accompanied by her husband and dog. She started her music business in late 2020, and has successfully grown as she performed at many restaurants, fundraisers, markets, festivals, private events, and weddings across Idaho, Utah, and Wyoming.
2022 Winner: Brett Baxter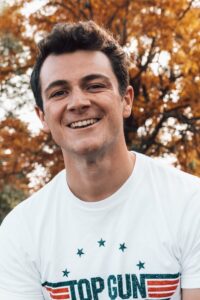 My name is Brett Baxter and on October 2nd I became a Private Pilot. I'm an instrument rated private pilot. I attend Silverhawk Aviation Academy in Caldwell, Idaho. My CFI and I have found my groove and I am moving along at a satisfying pace through their part 141 course. Working a full time job 40 hours a week and trying to keep up this pace is difficult, but doable. My goal is to finish their course and get my CFII rating with zero debt. Most of my family are all teachers. Teaching teenagers within a state education system never appealed to me, but I know that teaching is in my blood. So to leave flight school with zero debt and be able to give back to those new and passionate aviators, is my dream. The Shep-Rock Foundation scholarship will fuel the fire so that I can start giving back to dreamers like me.
2011 Winner: Zeb Baney
Zeb Baney is an Idaho native whose love of aviation began as a kid when volunteering in the Civil Air Patrol. He later joined the Air Guard and served in Kuwait during Operation Iraqi Freedom. At home he enjoys working, hunting, and spending time with friends in the aviation community. He hopes someday he and his wife can give back to the great people and organizations who have helped him achieve his life-long goal of flying. On 05/02/12 Zeb completed his Private Pilot certification!
2011 Winner: Braxton Householder
I am Braxton Householder and I am 17 years of age. Flying has been in my family for several generations. I was introduced by my dad, he was introduced by his dad, and he was introduced by his dad. It could be said my great grandfather started it all. In 2008 my dad started flying remote control planes again and introduced my brother and me to them. That summer I took every chance that I could get to go out to the flying club and fly these small planes. In February of 2011 I took my first real flight lesson. I had flown with my dad before, but this was my first time in the left seat. That was all it took. I was hooked. From this point all I wanted was to fly, but I quickly ran into the problem of the cost required to fly. I did not know what I was going to do, until a family friend told me about this IAA scholarship. The same day I discovered the scholarship I began putting my application together, so I could send it off as soon as possible. Some time passed, and several conversations later I received the scholarship. I was happy beyond words with the distance that I could now cover towards my license with this scholarship. When I am not flying I enjoy spending time with my family and friends, as well as working with technology and anything mechanical, especially anything aviation related.
2012 Winner: Brandon Jones
Hi, I'm Brandon Jones. I am currently working on my private pilot license at Jetstream Aviation in Boise. I am enjoying and loving every single moment of it! My current goal is to get my Flight Instructor ratings and fly for a living! My ultimate lifetime goal is to fly professionally for a major cargo carrier or large corporate aviation firm. I absolutely love what I'm doing and wouldn't think of doing anything else! In addition to flying, I am also working on my general education requirements at Boise State. I am considering transferring to Utah State University next year for their collegiate aviation program, but I am still looking at all of my options at this time. When I am not flying, dreaming about flying, or reading about flying, I am usually out walking my beagle or running. I look forward to running my first half marathon this April. I enjoy the outdoors and really enjoy traveling to new places and meeting new people. I am very grateful for the Shep-Rock Scholarship and I am now one more step closer to achieving my aviation goals! Thanks again, and may strong tail winds bless you all.
2012 Winner: Tyler Smisek
I have lived in Moscow, Idaho all my life and am going to be a senior in high school this fall. I love working in my school's metal shop class, and enjoy designing objects in drafting using a computer and sometimes manually doing technical drawings. A long term goal that I have thought about is to design or build an experimental airplane when I get a chance in the future. Fly fishing, hunting, camping, and flying are some of my favorite activities during the summer or when I am not in school. My passion is to earn an engineering degree in college while attending the ROTC program for the US Air Force. Getting selected to be a pilot or navigator would make me extremely enthusiastic. I am thrilled to be awarded this scholarship, and cannot wait to get my private pilot certificate.
2013 Winner: Jeremy Feldman
I am an Idaho native born and raised in Boise. My passion for aviation began at a young age when I was six and wanted to be the person guiding airplanes to their gates and this passion has persisted throughout my life. This passion led me to serve as the Youth Commissioner on the Boise Airport Commission and study aeronautical engineering at Rensselaer Polytechnic Institute. I am also a Midshipman in Naval ROTC and my dream is to become a Naval Aviator. At school I am actively involved in both the Flying Club and student run theater organization and founded the school's debate club. I have had many passions in my life but flying has always been a notch above the rest and also the one I was never sure I could fulfill. I am extremely grateful for the opportunity the Shep-Rock Scholarship has given me to pursue my Private Pilot's License, my passion and my dream.
2013 Winner: Brighton Householder
I am Brighton Householder and I absolutely love flying, it is that one thing I can never manage to get off of my mind. I don't know what the future has in store for me, but I do know that it will have to do with aviation in some way.
I am currently 16 years old, and am well on my way to my private pilot license, thanks to the amazing opportunity the Idaho Aviation Association has given to me with this Scholarship. I took my first flight lesson way back when I was 14 with Blake Spry at Glass Cockpit Aviation, I was not even old enough to solo, but from then on out, there was nothing else I would rather be doing at any given time.
Flying has been in my bloodline for multiple generations, my great grandpa flew, my grandpa flew, and my dad flies as well. This is where I believe my knack for flying came from. My plan is to keep working through ratings, and become a MEII, as well as receive my A&P. This scholarship has truly given me a head start on my career as a pilot, and I am very grateful for this opportunity.
2013 Winner: Kevin Weber
My name is Kevin Weber and I am currently 20 years of age. I've lived in California my whole life and had only become a resident of Idaho a few years back. I will be a junior at Gonzaga University this next fall where I am enrolled in the Army ROTC program. There are plenty of hobbies which I have enjoyed my whole life and include golf, snowboarding and weight lifting. Yet I had never imagined myself within any aviation field as a hobby, or a career. Early in the summer I made the decision to attempt to obtain my private pilot license at Jetstream Aviation. What started as a summer hobby has turned into a whole new passion. I couldn't be happier with my decision and can only dream of the possibilities for myself within aviation in the future. Where I'll be in five years is still a mystery, but one thing is for sure, I will be flying. I now know that aviation is where I want to be and have set a goal for myself to fly with a commercial airline after the military. I am excited for what the future holds, but even more excited to finally hold my private pilots license in my hand. I probably wouldn't be where I am today without the aid and motivation from the Idaho Aviation Association. I am very grateful for the opportunity that the Shep-Rock Scholarship has given me this summer, but even more grateful for the many doors it has opened up in my life.
2015 Winner: Katie Nemeth
My name is Katie Nemeth and I am fortunate to receive the Shep-Rock Scholarship to help me earn my Private Pilot's License. I am training at Interstate-Aviation in Pullman, Washington, after completing the ground school at the University of Idaho. I fell in love with flying and all its possibilities while flying with my dad through the Idaho backcountry attending fly-ins, fundraisers, and discovering remote hiking trails. Flying gives me a new perspective of the world by allowing me to literally take a step back and remember that life is so much more than my one little airplane.
I have hopes to continue my training after getting my Private Pilot certification and earn my tail-dragger endorsement and instrument rating. I am extremely thankful to the Idaho Aviation Association for keeping Idaho's backcountry open to explore and enjoy and helping me achieve a once in a lifetime chance to be one of the few who get to experience Idaho's wilderness from the air.
2015 Winner: Carly Orr
My name is Carly Orr and I am beyond honored to have been chosen to receive the Shep-Rock Scholarship. This scholarship will do so much for me and my future in aviation. At the moment I am working towards my private pilot's license, but there are many more ratings to come. Like my instructor always says, "you're getting your license to learn", and that is exactly what I plan to do, to never stop learning and continually become a better pilot. My interest in aviation started when I was very young, and has always been a dream and goal of mine. My eventual goal is to become an EMS helicopter pilot. It is because of organizations like Idaho Aviation Association and scholarships like this, that I am able to pursue those dreams and goals of that little eight year old girl staring up at airplanes as they flew by.
2016 Winner: Annie Slippy
I am extremely grateful and honored to have been chosen for the Shep-Rock Scholarship. It will be very valuable in helping me in my aviation training. I began my training when I was 14, and now at 17 I am hoping to get my private pilot's license within the next few weeks. Growing up in Sandpoint, Idaho, I listened to stories from my grandpa about his adventures as a commercial bush pilot in Alaska and watched the progress at Quest Aircraft through my dad. They and the rest of my family have greatly encouraged and supported me both financially and motivationally as I have been learning to fly. By the end of this spring I will have completed more than enough credits to enter college as a sophomore this fall. I will be attending Central Washington University, one of very few universities to offer the Professional Pilot Bachelor degree. My goal is to earn a BS degree and pursue jobs as a professional pilot. Long term, I am considering my options, including (but not limited to): flight instructor, commercial airline pilot, missionary pilot, and regional or other piloting. I will likely end up doing most of these at various times on my journey to being a professional pilot. I deeply appreciate the IAA for supporting my dreams through the Shep-Rock Scholarship. With all their and others' help, I have been able to realistically pursue my dream of becoming a professional pilot.
2016 Winner: Elliot Frisch
First of all, I would like to thank the Shep-Rock Foundation with everything I have. They have allowed me to complete my dream of flight.
I am working on my private pilot license as of now. My dad has flown nearly 2.1 million miles as an airline passenger and since I was six, he would bring home all of the tickets and memorabilia. This immediately sparked a fire inside of me to become a pilot. I am 17 years old, working on my PPL, hoping to get my multi, instrument, and commercial ratings in the future. Long term, I would
like to be a pilot in the Air Force, accomplishing that through ROTC in college.
My passion is aviation, and I plan on starting an aero club at my high school next year. I am very thankful for this opportunity, and I hope I can do only good with what comes from it. Keep Flying!
2018 Winner: Brianna Paddon
The first thing I remember wanting to be as a child "when I grew up" was a pilot. My aunt flies for American Airlines, and I always thought her job was so cool, since she was able to travel around and visit new places, but I never thought I would actually become a pilot. During the summer of 2017, I was working as a gate agent at the Boise Airport, and there were a handful of pilots who came through the airport and planted little thoughts about pursuing that childhood dream of learning to fly (unbeknownst to them). One offered to take me on a discovery flight, and I had no reason not to go. On the discovery flight after we were airborne and I was given flight controls, my smile, and fluttering heart spoke for me; I WAS HOOKED! Seven months, a lot of encouragement and 72 flight hours later I became a private pilot!
I feel so honored to be a recipient of the Shep-Rock Scholarship and will be using the scholarship to finish my instrument rating. I plan to continue on and get my commercial, CFI and CFII ratings at Silverhawk Aviation Academy in Caldwell as well.
2018 Winner: Shane McKenna
To begin, I would like to thank the Shep-Rock foundation and the Idaho Aviation Association for their generosity in assisting aviators pursue their goals. I began my aviation journey in 2002 when I was selected to attend flight school for the Idaho Army National Guard. I spent a majority of my career flying the AH-64 Apache helicopter and have been flying the UH-60 Blackhawk for the past couple years. I currently have my helicopter ATP and CFII and have a few years left in the military until I reach my 20 years of service at which time I plan on moving on to a second career in the civilian sector.
I had never flown as a passenger or trained in an airplane until January of 2018. After the first few training flights towards my private pilot license, I knew I had found a new passion in aviation. Since gaining my single engine private pilot license, I have completed my tail wheel endorsement as well as my commercial and instrument airplane ratings. I am currently attending the C-12 King Air course for the military and will finish up with my multi engine commercial rating. My goal is to use the scholarship money to get my CFII airplane qualification so I can help to pass on the privilege of flying to as many of my friends, family and prospective aviators as possible. I also plan on investing time into local schools so kids are made aware that aviation is a genuine possibility for a career. I have been extremely blessed in my aviation career and look forward to passing it on.
2019 Winner: Trey Rogers
Every pilot has a story about who inspired them to soar or when "the bug" bit them. Hearing these stories has always encouraged me and I am excited to tell my own.
My name is Trey Rogers. I am 21 years old, happily married, and father to a 5 month old daughter. Aviation is a new pursuit of mine, but one that is familiar. My dad has been a commercial airline pilot my whole life, but I never pictured myself flying airplanes. After college I became an EMT and was pursuing a career as a Municipal Firefighter. My mind was changed when my dad surprised me with a discovery flight (my first GA flight since I was a baby) and I got bit by "the bug". Having been just newly wed, and the news of a baby on the way, I needed to decide between firefighting and flying. December 2018 is when bought my ground school.
In March of 2019 I began private pilot training under part 61 at the Caldwell Airport. I achieved my PPL four months later and enrolled at Silverhawk Aviation Academy for my instrument rating (part 141). Three months later on October 2nd, I passed my Instrument check-ride. As of writing this, I am preparing for my Commercial Pilot check-ride.
It has been the busiest year of my life, but also the most rewarding. There is nothing like the view or the feeling that flying an airplane provides. I could not have done it or known the joys of aviation without the support of my wife and parents. To them I am deeply grateful.
I am also grateful for the funds generously provided by the Shep-Rock foundation, as it will help with my flying expenses as I finish my CPL
Idaho Aviation Scholarships